Take Action
Tell BESE: Put MFP Funding Towards Raises
Repeal WEP and GPO: Stop Penalizing Our Teachers and Public Employees
Everyone deserves a secure retirement, especially those who devoted their career to public service. The Windfall Elimination Provision (WEP) and Government Pension Offset (GPO) threatens that by substantially reducing or eliminating the EARNED social security benefits of the millions of retired teachers and public employees who contributed to Social Security through other employment. Thousands more are penalized every year as they retire from public service because their state, municipality, or school district does not participate in the Social Security system.
This unfair penalty also contributes to the current teacher and educator shortages, as it serves as a disincentive for those looking to join the ranks of teachers as a second career when they learn that the WEP-GPO penalty will jeopardize their earned Social Security benefits if they enter the classroom.
Join the LFT Action Center!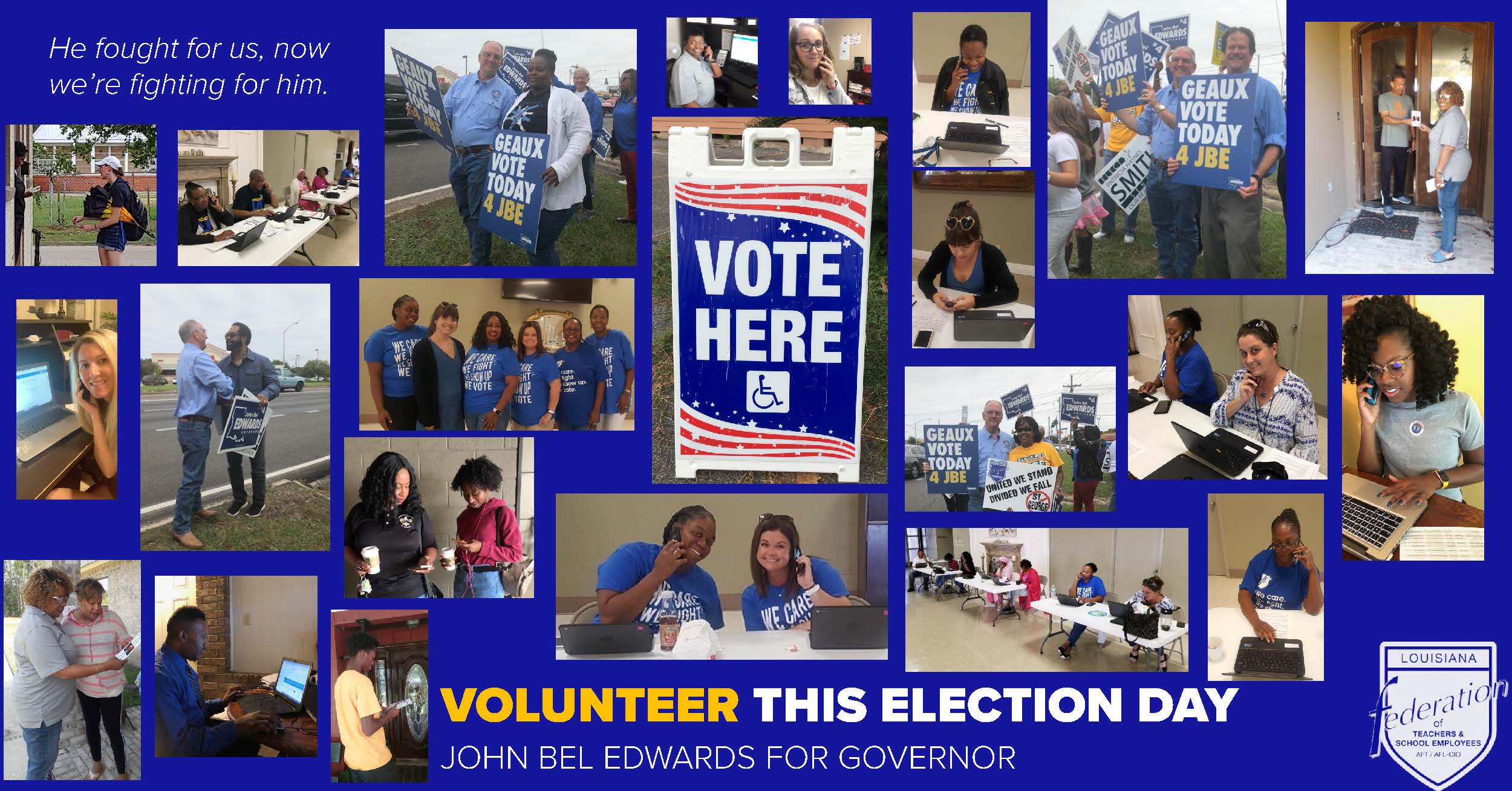 Join members and staff from LFT, the AFL-CIO and locals around the state to volunteer this election day! We need to knock doors, make phone calls, send texts and do everything we can to get out the vote for Governor John Bel Edwards and other pro-public education candidates. 
Here's how you can help: 
The time has come to take a stand!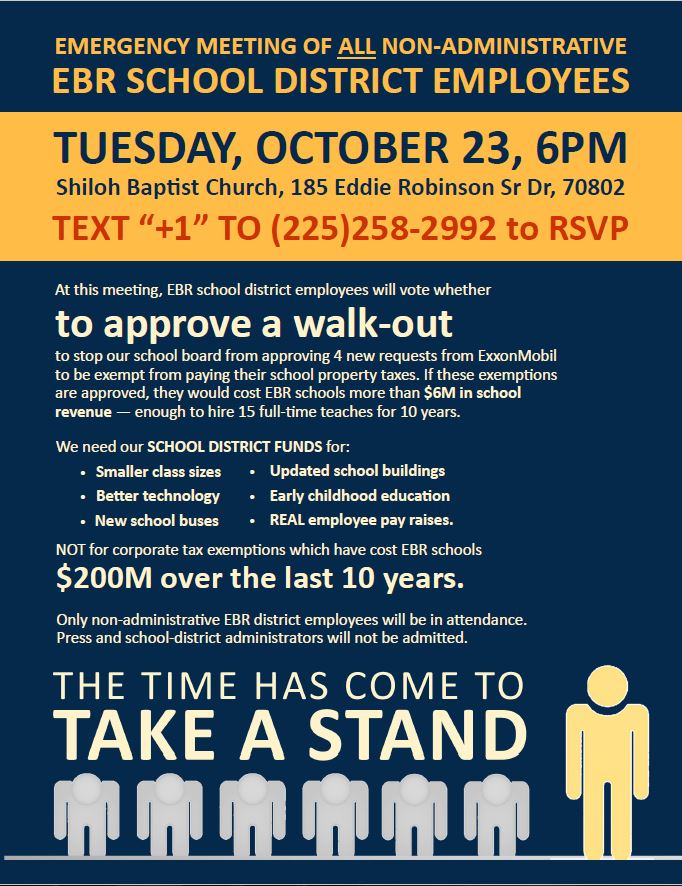 Vote YES for our schools on April 28!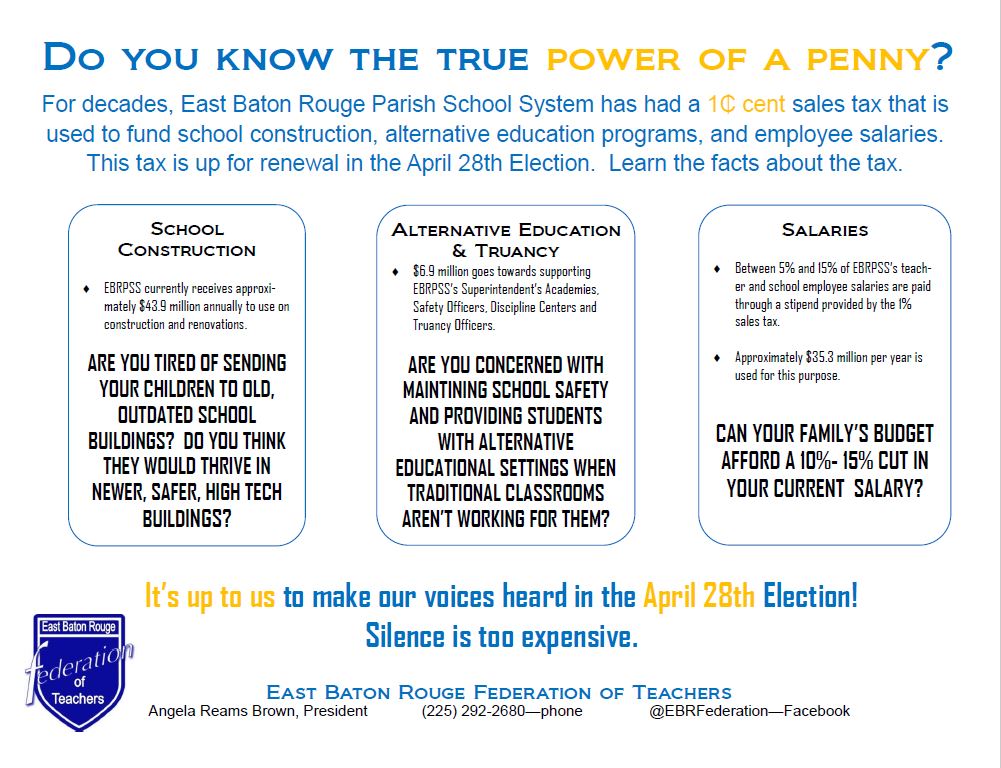 The Louisiana Federation of Teachers' 53rd Annual Convention will be held on November 18-20 at the Sheveport Convention Center in Shreveport.
Send a letter to the editor!
The East Baton Rouge Federation of Teachers has completed our endorsement process for EBR and Baker candidates running for school board.  We have also informed the Central Labor Body of Baton Rouge along with its local presidents, who are members of the Louisiana AFL-CIO, of our recommendations.
We need your help! Early voting begins Oct 21-28. Please click the link below to volunteer! Everyone can do something!
https://rightsignature.com/forms/Election-Voluntee-8e68e2/token/4b3e02825cb